About Us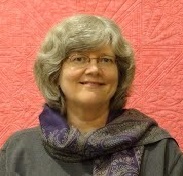 Susan has taught a variety of classes on quilting related software in private classes, quilt shows, and conferences.  As she wanted to digitize patterns for her classes, she became interested in digitizing and is an Art and Stitch certified teacher. Her favorite student is her son, David, who works as a software engineer and is also an Art and Stitch certified teacher.
Susan's background in the areas of quilting, education, training, technology, management and organization development results from over 30 years working in various occupations as an United States Naval officer, credentialed library media teacher, mentor teacher / technology mentor, reference librarian, longarm quilter, and quilt teacher. She loves learning new things and sharing them with others!
---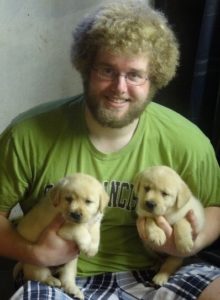 I'm a software engineer working remotely.  I enjoy travel and taking in the wonderful sights and sounds of new areas.  Most of all though, I love working with technology and discovering new advancements.
Once I discovered Art and Stitch after seeing my mom, Susan W. Smith (yes, the one in Addendum 7), use the program, I thought it would be interesting to try it out for myself.  Familiar with CAD programs, I immediately felt comfortable with digitizing and soon was helping my mom with her classes.
One of the tools that I've found to be vastly underused is the Bezier tool.  It was a tool that I used a lot in animation software so I decided that I wanted to show others how versatile and powerful it can be to digitize with Bezier.
And the puppy on the right is Obi, our precious yellow lab, with his brother when they were 6 weeks old.
---
Please feel free to contact us at pinecreekquilting@gmail.com